Development
·
Leeds
·
Hybrid Remote
Technical Service Representative
Be a part of something bigger...

Our Story
At Radar Healthcare, we're dedicated to improving patient safety by bringing together the expertise of healthcare professionals and the power of intuitive software. Our innovative platform has been developed in partnership with industry experts to ensure organizations always meet regulatory standards – making it easier than ever for healthcare providers to deliver top-quality care to their patients.
We're on a mission to become a world-leading health-tech pioneer, and we know that we can only achieve this with the help of talented individuals like you. If you're passionate about improving healthcare outcomes and want to work in a team of like-minded individuals, we invite you to join us on our journey.
So if you're up for an exciting challenge and want to be part of a team that's making a real impact, we'd love to hear from you!
Our Values
At Radar Healthcare, we are all proud of our values-led, open, supportive and inclusive culture. It's just as important that anyone joining our friendly team share the same values as us, to ensure we're all on the same page from day one, so we're looking for candidates who are:
🤝🏽 Customer focused with a partnership approach
📖 Open, honest and transparent
🧠 Innovative
🫶🏼 Ethical, trustworthy and caring
Our People & Culture
At Radar Healthcare, we understand and celebrate the fact that our people are our best assets! We are proud to showcase our diverse and passionate talent that encapsulates our vision, purpose and values in our shared mission of innovation in healthcare. We're an ambitious but caring team, and so supporting our colleagues and partners is always a top priority. Not to mention, we're not all work and no play – we love getting together to celebrate our achievements together in various settings, whether it be our winter and summer socials, our people-led company days or simply just interacting and supporting one another over coffee breaks either remotely or in person at our amazing Leeds office!
The Opportunity 
Radar Healthcare's new ⭐Technical Service Representative⭐
We are looking for a passionate and dependable Technical Service Representative to join our growing Development department at Radar Healthcare. You will be responsible for providing technical support to our customers and effectively resolving issues. working closely with our development and product teams, you will be taking charge of troubleshooting technical issues and provide timely and effective solutions to our customers. You'll work collaboratively with various stakeholders across the business to ensure customer satisfaction with the product.
As the first point of contact for customers looking for technical assistance, we're looking for somebody with exceptional customer service and communication skills as well as excellent technical support skills.  
What you'll be doing to make a difference:
Taking responsibility as the primary technical point of contact for customers, handling enquiries and resolving issues
Troubleshooting and resolving simple or complex technical issues for customers
Providing technical support to members of the Project Management and Customer Success teams
Monitoring and managing technical issues related to the product, ensuring timely resolution
Delivering high-quality technical services to customers, ensuring their satisfaction with the product
Collaborating with cross-functional teams in meetings to address technical issues and ensure customer satisfaction
Conducting cost analysis to identify efficiencies in technical issue resolution
Supporting the Project Management team to deliver effective customer onboarding
Ensuring the provision of high-quality technical services to both internal and external customers
Maintaining accurate records of customer interactions and technical issues
Providing continuous feedback to our Development and Product teams to improve our products and services
Your journey so far...
You'll have a couple of years' experience in technical support or a customer facing role under your belt
You can demonstrate excellent customer service experience and/or qualifications
You have working knowledge of the following technologies: XML, SQL, API's, FTP, SSO
You have an understanding of Azure Active Directory and ADFS
Plus, a sound understanding of all things GDPR and latest security guidelines
You have strong knowledge of software and hardware troubleshooting
Teamed with excellent communication skills, both written and verbal
You also have the ability to work in a fast-paced environment and manage multiple tasks
And last but not least, strong problem-solving skills and attention to detail
Even better if you…
Have a Bachelor's degree in computer science, Information Technology, or a related field
The Bigger Picture
Whilst we value our talents professional experiences and qualifications, we're committed to maintaining a culture of growth and development here at Radar Healthcare. We take into account each candidates demonstrable skillset, drive and ethos so even if you don't feel 100% qualified for the role – we welcome you to connect with us. We'd love to hear from passionate candidates from all backgrounds that align themselves with our company values and are excited to make a difference!
What we'll offer in return...
💰 A competitive salary of up to £35,000 per year, dependent on experience 
💜 Values-led culture - we're extremely proud of our culture. Learn more about what makes it special here 
📖 £1,000 learning & development budget each year to drive your own professional development
🏢 Flexible working – We believe in empowering our team to work in a way that suits them best. Whether you're an early bird or prefer working from home, we trust you to get the job done. And although we have a fantastic office in the heart of Leeds (complete with a rooftop bar for the summer months), the choice is yours!
🏝️ 25 days holiday (+ bank holidays) — continually increasing with service, plus the option to a week to suit whatever exotic adventures or big life events you have planned for the year ahead
🎂 Birthdays off and a surprise through the letterbox - we love to make a song and dance about every year around the sun!
🤝🏽 Charity leave – giving back is important to us, so we empower all our team members to support charity every year on company time
🧠 Mental healthcare - Face to face counselling support, an app, and an Employee Assistance Program and many colleagues trained in mental health first aid
👩🏾‍⚕️ Healthcare - Cover with Medicash, you get money back when you spend on health appointments e.g. physio, dental, optician, prescriptions, private GP + more
💛 Life cover – a pay-out of 3x your salary to support your beneficiaries if the worst happened
💐 Compassionate leave of up to 5 days time off or more if you lose a loved one
🤕 Paid sick leave - Enhanced sick pay (increasing with service)
🍼 Enhanced family leave - Primary caregivers; 16 weeks full pay, 10 weeks half pay + Secondary caregivers; 4 weeks full pay 
💵 Pension - We're invested in your future, we contribute 3% of your salary to your pension pot, helping you save up for those golden years!

💻 Technology – Rest assured, we'll have a laptop all set up and ready for you on your first day. Additionally, in your first week, we'll conduct a WFH risk assessment to ensure you have everything you need, including a second screen, keyboard, mouse, and any other goodies!
🐶 Dog friendly office
🎈 Socials – we get together as a full company at least 4 times per year, plus at least once a quarter in individual teams, too.
🧩 Discounts on cinema, vouchers, gym memberships, eyecare/eyewear, days out and much much more
✨ PLUS a monthly £ allowance on our flexible benefits platform to spend on whatever else you might be after (dental, PMI, or upgrade any of the covers above) with the ability to top up from salary if desired. We're all different, after all!


Accessibility 
If you require any special considerations or adjustments to our application and interviewing process, please don't hesitate to let us know. We understand and celebrate the fact that every person that we connect with is different and therefore requires different starting points on their journey with us. If you have a medical condition or disability we are committed to ensuring that our process is inclusive and accessible for all, let us know how we can best support you.


Connect with us!
We'd love to hear from you! If this role isn't quite right for you but you feel like Radar Healthcare could be, click the Connect button on our careers site and we'll keep you in the loop of new opportunities as they arise. You can also find out more about our mission, values and culture by checking out our various channels:
🎧 Listen to Our What the HealthTech podcast
🔗 Connect with us on Linkedin
📱 Check out our social media channels including our Instagram takeovers and join us on a day in the life at Radar Healthcare! Get an inside look at our innovative and friendly culture as we share our stories with you. 
Connect with us on our journey and get to know the people who make us shine!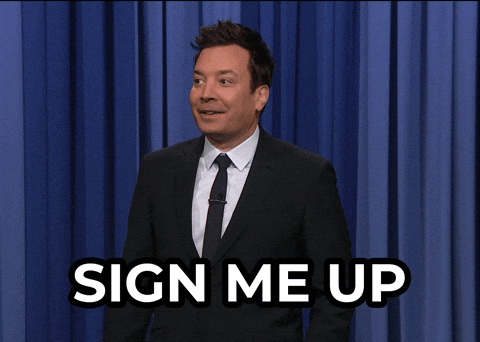 Department

Development

Role

Technical Service Representative

Locations

Leeds

Remote status

Hybrid Remote
Our Perks & Benefits
🏄🏻‍♀️ 25 days annual leave

We value work-life balance and making sure our team get more time with family and friends. Therefore we offer everybody 25 days paid holiday, in addition to bank holidays.

🕐 Flexible working hours and hybrid working

We value work-life balance highly, therefore we have flexible working hours and hybrid working environment.

🕺 Regular social & team events

We get together regularly to celebrate our successes as a team.

🚴🏽💻Cycle & tech scheme

Our cycle and tech schemes support with the purchase of a bike to get to work, or that new piece of tech you've had your eye on. Interest free and deducted from salary, saving you money in the long run.
Our Values & Culture
Values and culture are what makes Radar Healthcare the company you see today, and we're extremely proud of the staff here who shape that culture. "Open", "honest", and "inspiring" are just a few words to describe the people at Radar Healthcare.

We're an ambitious but caring team with a shared mission, and so supporting our colleagues and partners is always top priority. We welcome anyone who feels aligned with these values to join our journey in making healthcare safer.
Development
·
Leeds
·
Hybrid Remote
Technical Service Representative
Loading application form
Already working at Radar Healthcare?
Let's recruit together and find your next colleague.